Register
The committee will do the best they can to schedule all submitted presentations. Your presentation does not have to be complete and can be a "work in progress". Accepted presentations will represent a variety of topics from all possible participating institutions.
In order to register for the meeting, you need to complete the form (link below). Whether you are a speaker or an atendee, you need to use the same registration site.
Submitting a form is your commitment to attend the meeting. You will provide payment (credit card) upon registration. Contact the Top Frog or your university committee member if you have submitted a talk and are unable to make the meeting. All presenters will be informed of their acceptance at least one week before the start of MUFMech.
Abstract Submission Deadline:
Wednesday, April 3


Registration Deadline: Wednesday, April 10
*the registration link will be placed here when it's available*
There is a single cost for the entire meeting (or any part thereof). The registration fee depends on the lodging type you choose and includes two nights lodging, five meals (Friday breakfast through Saturday lunch), Thursday evening opening reception, and Friday evening social. Note, the fee is what we must provide the Geneva Center for your attendance. We receive no reduction in our cost for partial stays. Cabin and room assignments will be made when you arrive on Thursday.
Fees: $310 Lodge, $270 Cabin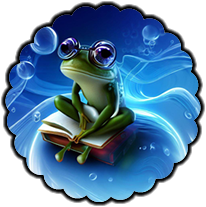 Schedule
MUFMech is from Thursday through Saturday in April at the Geneva Center in Rochester, Indiana (see Venue). Thursday is generally a "travel day" and there is an opening reception as attendees arrive and greet each other (snacks are provided Thursday night). Presentations occur all day Friday and half of Saturday (with breaks and meals between sessions). There is a social gathering Friday evening.
The technical program will be creatively assembled from the submitted titles and abstracts. There are slots for over 30 student presentations and lightning talks. Student presentations are in the style of APS DFD talks (11 minute presentation with 3 minutes of Q&A and 1 minute transition) and lightning talks are brief (maximum 4 minutes, 3 slides). The committee's goal is to accept all possible submitted presentations that represent each institution and reflect a wide range of topics covered by the fluid mechanics community.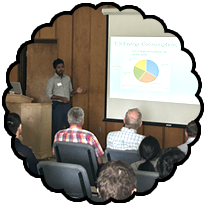 Topics
Topics at MUFMech address all aspects of fluid mechanics across many disciplines and scales. Topics include, but are not limited to, porous media, two-phase flow, microfluidics, colloids, droplets, turbulence, engineering education, acoustics, biofluid dynamics, boundary layers, supersonic flow, and more! The list below are titles from previous MUFMECH presentations:

Experimental study on effects of inflight icing on multirotor UAV. (ISU)
Kinematic decomposition of multi-pulse volumetric particle tracking velocimetry data. (IIT)
A numerical recipe for large-scale simulation of particle-laden biological flows. (UM)
All-electric, solid desiccant-based building dehumidification system controlled by solid-state thermoelectric heat pumps. (UC)
Entropy balance of steady, quasi-one-dimensional, internal compressible flow with area change, heat addition, and friction. (ND)
Enhanced dielectrophoretic trapping of particles using a nanofiber mat. (UL)
Predicting edge fracture in rotational shear flow rheometry. (UIUC)